Facing with the worsening climate changes stemmed from global warming and pollution, "Save our Planet, Protect the Environment" has become a pressing issue around the globe. We are committed to implementing a series of green initiatives aimed at reducing environmental impact, saving energy and promoting recycling.
Solar Energy Garden
In late 2018, the Solar Energy Garden was set up at the rooftop of our office building. It is about 53 square meters with 27 pieces of 1.95-square-metre solar panels installed. The Solar Energy Garden signifies our embarkation on the journey of renewable energy application, which is the first project applying solar energy to our business operations. It is expected 10,000 kWh will be generated in the first year and so on from the solar panels which have a life expectancy of 25 to 30 years, that in return, around 5,400kg in CO2 emission generated from coal-fired electricity could be reduced per year.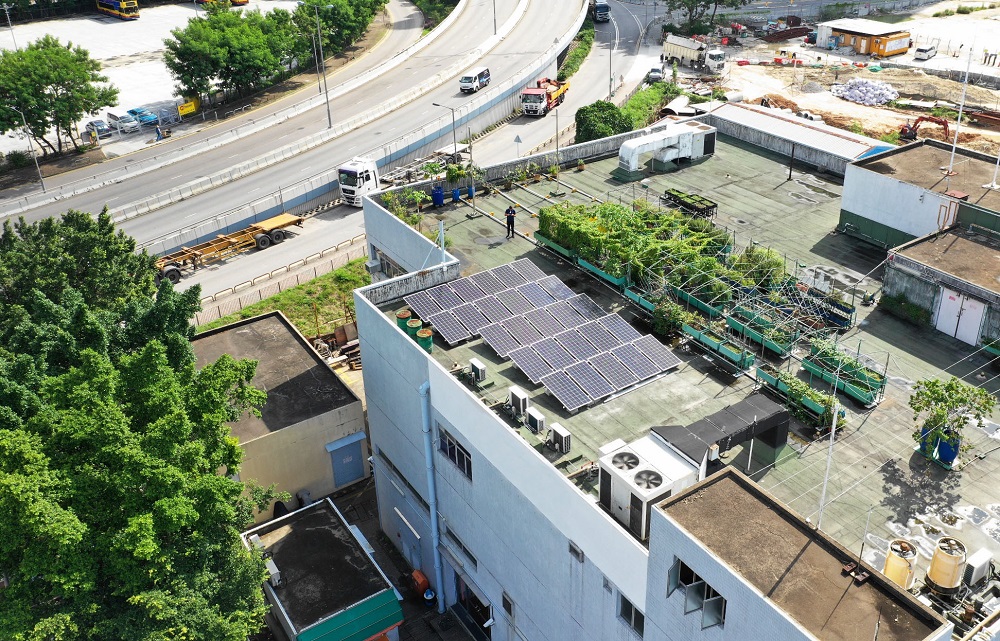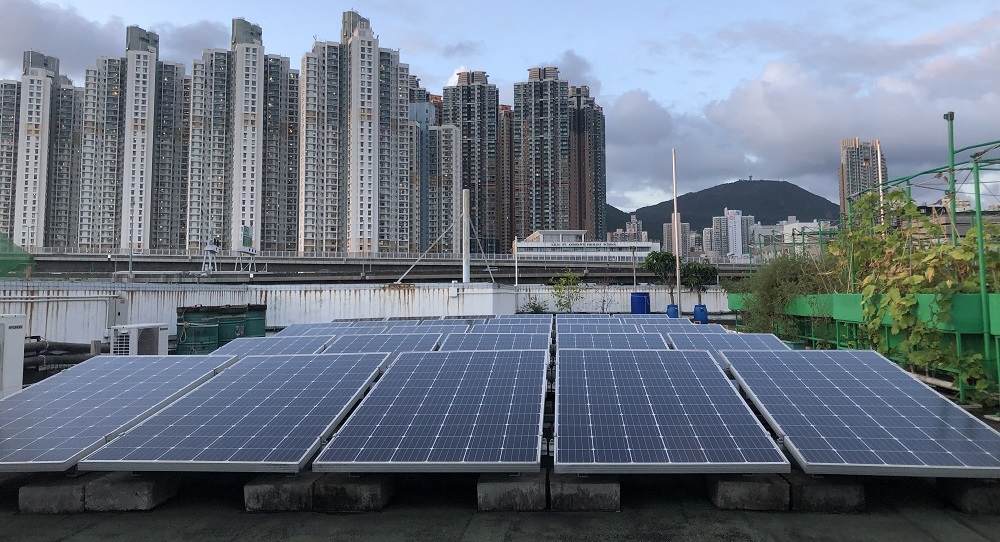 Renewable Energy
Solar panels were installed on a double-deck ordinary ferry Xin Zhong as a trial to drive the operations of six sets of newly-installed ventilation system onboard for enhancing the comfort levels in the cabin, and the initiative had been extended and successfully completed on another triple-deck ordinary ferry Xin Fei in August 2019. Such measures will be implemented on other ordinary ferries of the fleet by phases.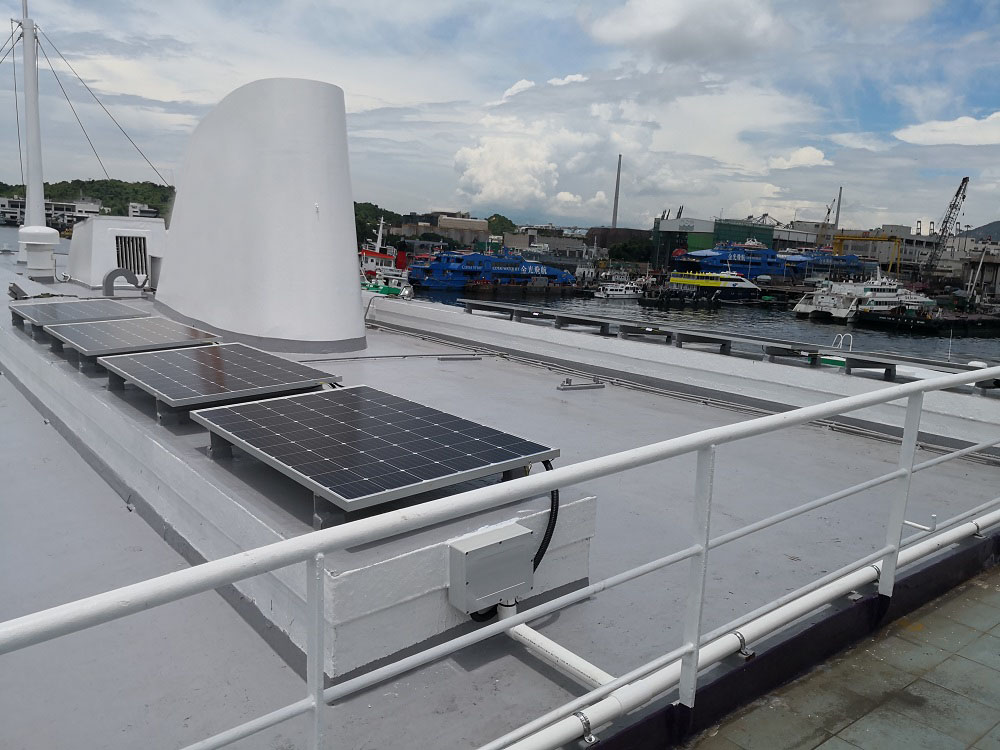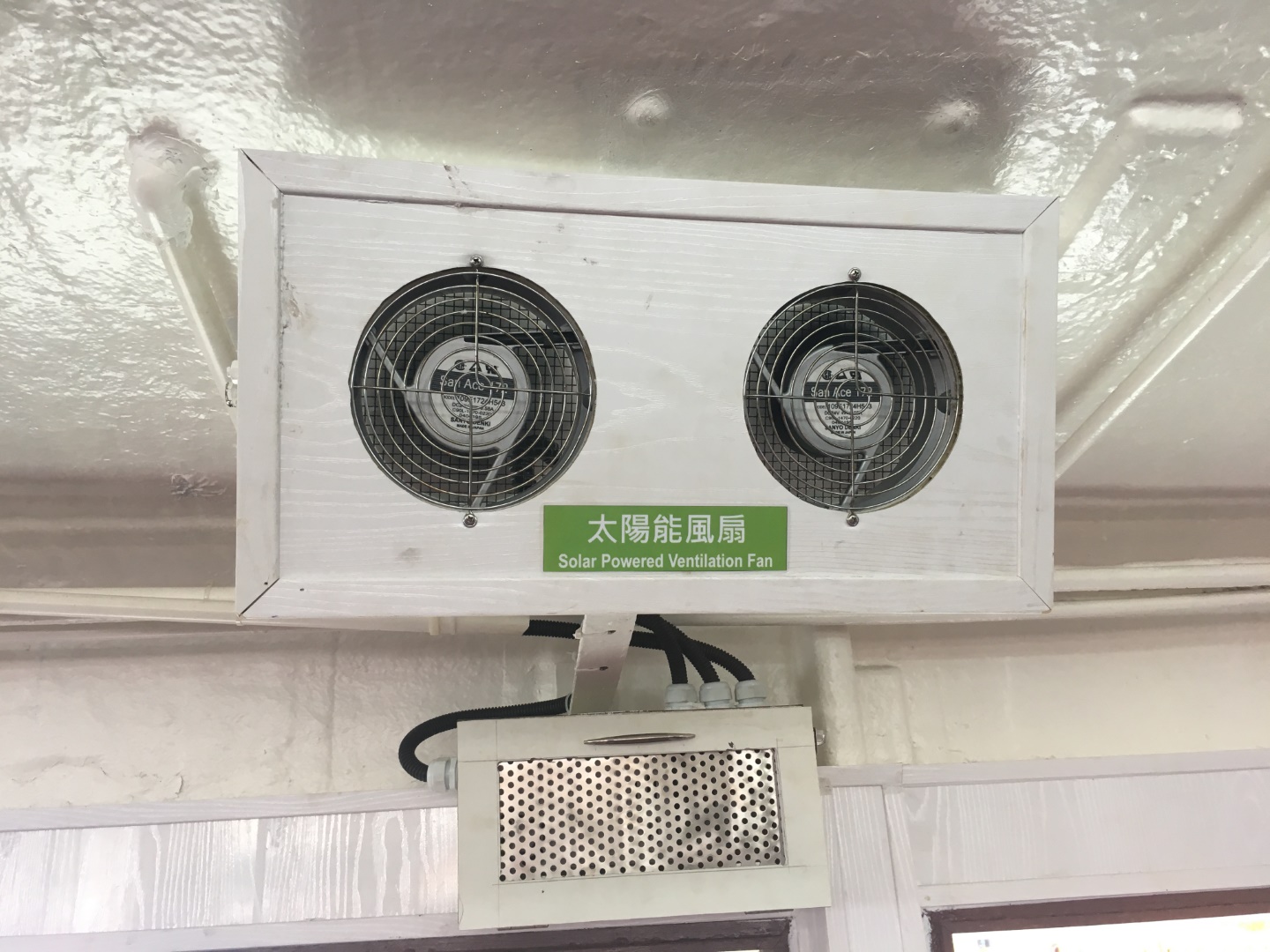 Emission Reduction
On-shore electricity systems were installed at our Cheung Sha Wan depot, Central Pier 5, Cheung Chau Pier and North Point Pier for a switch to electricity-powered operations when berthing at piers.
Cabin Air Quality
We are dedicated to providing a comfortable cabin environment with good air quality to our passengers. We conducted checks on the carbon dioxide ("CO2" ) level of all our self-owned and chartered vessels' cabin as stipulated in the Practice Note for Managing Air Quality in Air-conditioned Public Transport Facilities - Ferries issued in 2015 and found that the CO2 level of all vessels' cabin was below 2,500 ppm and achieved the Level 1 Class.
Green Measures Onboard
Eco-friendly engines fitted with an electronic control device and a fuel oil common rail system are employed, significantly reducing soot emission at low engine speeds and lowering fuel consumption over the entire performance range, which result in low emission of carbon monoxide ("CO") and nitrogen oxide ("NOx").

Using non-toxic anti-fouling coating for vessels which prevents organisms such as barnacle and weed from building up on the underwater hull. The smooth coating surface also helps to reduce CO and NOx emission from engine




Tinted glass panels are installed in passenger cabins of our fast ferries to reduce solar radiation with the room temperature lowered, resulting in less power consumption from air-conditioning.
Recycling Initiatives
Supporting the "Reverse Vending Machine Pilot Scheme" launched by the Environmental Protection Department to install reverse vending machines at Hung Hom Pier and Kowloon City Pier facilitating passengers to return used plastic beverage containers (2021-2022)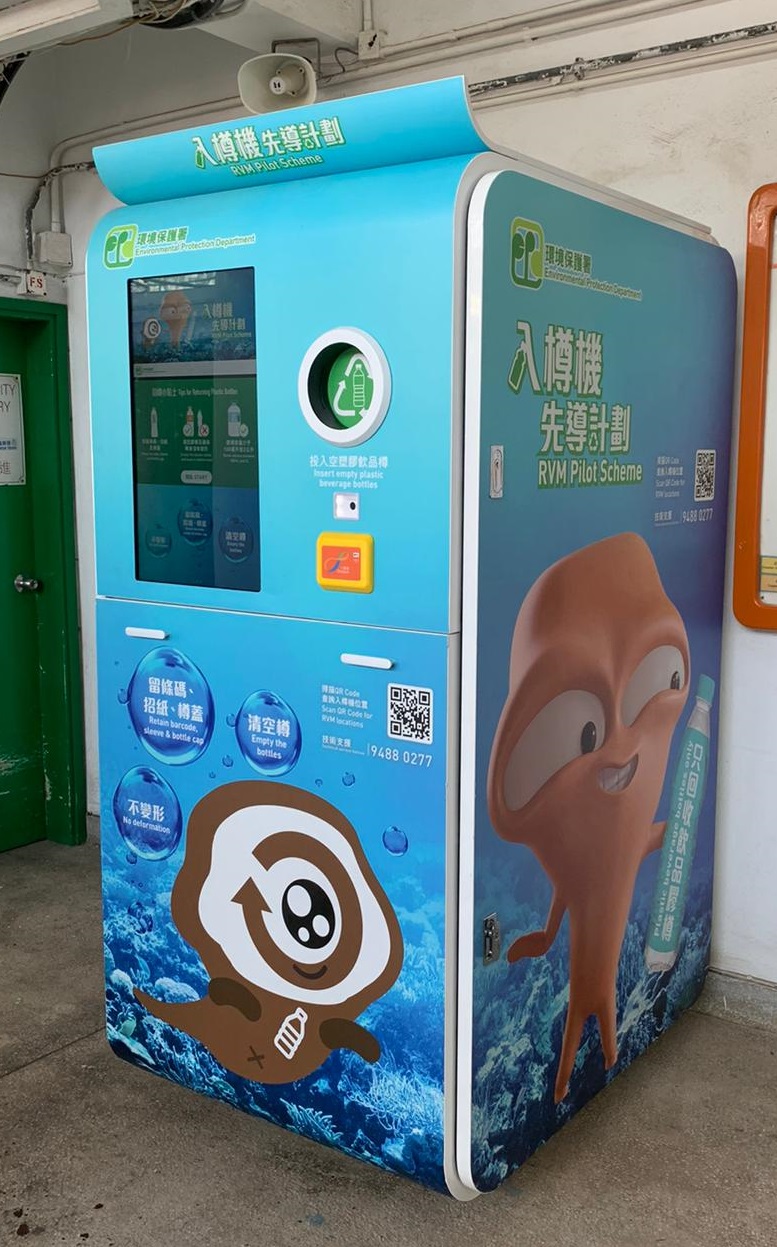 Partnering with Vitasoy International Holdings Limited to set up beverage carton recycling points at Cheung Chau Pier, Mui Wo Pier and North Point Pier encouraging passengers to reduce waste and recycle (2020-2022)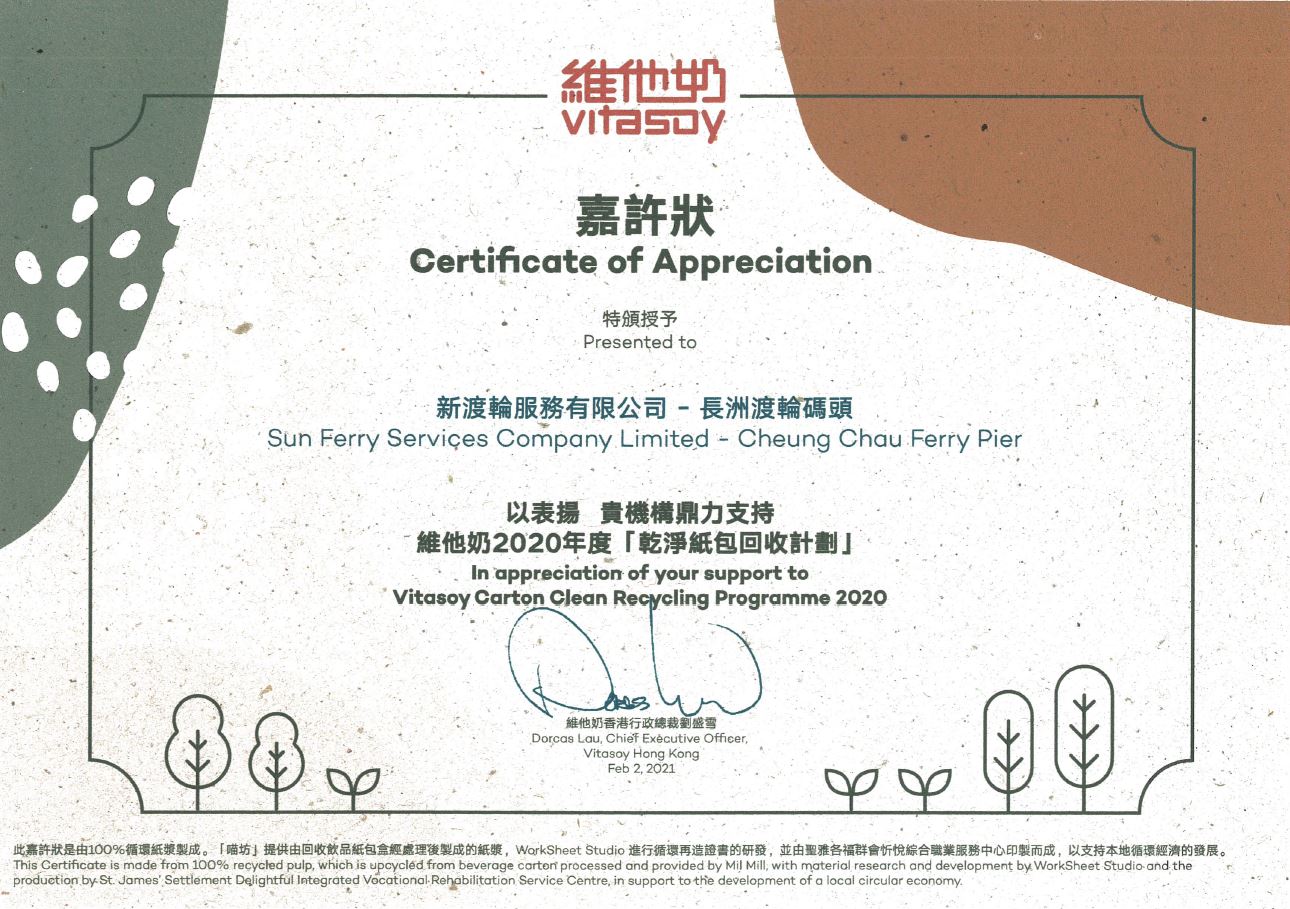 Three-colour recycling bins have been installed at all piers operated by Sun Ferry to collect waste paper, aluminium cans and plastic bottles, and the recyclables are collected by Baguio Waste Management & Recycling Limited on a weekly basis (2016-2022)

Sponsoring the Community Used Clothes Recycling Bank Scheme held by Friends of the Earth (HK) to spread the green message to outlying islanders (2013-2022)

Sponsoring the Plastic Recycling Campaign held by "Waste No Mall•Cheung Chau" with the aim of encouraging more outlying islanders to sort their wastes for recycling (2018-2020)
Enerygy Conservation
Supporting "Earth Hour" organised by World Wide Fund-Hong Kong and switching off unnecessary lightings at the back office and piers for an hour (2013-2022)

Supporting the territory-wide energy saving event "Hong Kong No Air Con Night" organised by Green Sense to promote the wise use of air conditioning in order to lower the emission of greenhouse gases (2013-2022)

Taking part in the Take a "Brake" Low Carbon Action – Corporate Green Driving Award Scheme organised by Friends of the Earth (Hong Kong) with an aim of encouraging people to drive less and adopt green driving habits, as well as promoting low carbon living among drivers and non-drivers (2012-2014)